Hyderabad has always been a hub for education and has drummed up some excitement in Joint Entrance Exam (JEE) lately. JEE IIT Coaching in Hyderabad has turned out to be one of the prime attractions of the city and is drawing-in students from all around the country. Listed below are the best institutions in 2021.
Every year lakhs of students attend the JEE Advanced and Mains exam but only a considerable amount of candidates successfully nail the test. This is because, students fail to comprehend the gravity and extremity of the exam and usually lack proper guidance.
This puts students in a tight spot where they end up taking long term preparation. All this can be avoided if students choose a good JEE IIT Coaching institute that incorporates unique curriculums which enable the them to totally arrange themselves for the preparation. The coaching centres in Hyderabad are known for the academic culture where students are encouraged to fully commit themselves to the exam with adaptable teaching and learning programs.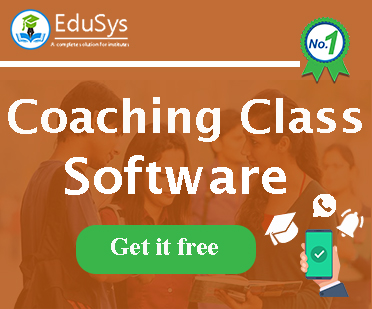 List of the best Coaching Institutes for IIT-JEE are listed below.
Narayana IIT Coaching Centres
Hyderabad is no stranger to this institute. Narayana Coaching Academy was established in the year 1979 as a coaching foundation for students aspiring to ace Andhra Pradesh state level entrance exam - EAMCET. The faculty at all Narayana institutions train students carefully with the goal that they exceed contenders. With about 400+ students scoring ranks in JEE Mains and 200+ in Advance, the academy has never failed to inspire students.
Aakash Institute
Aakash Institute is the one of the best JEE IIT Coaching Centre in Hyderabad and is hailed for offering training that incorporates Intermediate course and IIT-JEE coaching.
The coaching bodes well here as the institute fuses programs for JEE Advanced and Main, NIITs and BITS primarily. In fact, the institute's curriculum is known to empower students for all national and state level engineering entrance exams.
IIT Ramaiah
IIT Ramaiah in Hyderabad is known for its accomplishment in JEE Advanced and Main. The institution takes in about 160-180 students and the majority of them score ranks in the exam.
Ramaiah Academy has the most astounding achievement rate by any other coaching centre. However, getting into the academy is extremely tough and the competition is tremendous. The resources and staff at the institute are highly experienced.
FIITJEE
FIITJEE is recognised for its comprehensive teaching methods. Unlike other institutions, which mainly focus on JEE, FIITFEE trains its students in IIT-JEE, Boards, NTSE, KVPY, Olympiads and Other Engineering Entrance Exams. The students from the institute are also known for securing admissions in the top 10 US Universities with good SAT-I, SAT-II, AP Exams & TOEFL scores.
FIITJEE calls its Study Material Pattern Proof, describing it as "students are well prepared for the IIT-JEE irrespective of any type of pattern."
Sri Chaitanya IIT Centres
Sri Chaitanya is one of the top coaching institutes in south India and has kept up its inheritance of progress throughout the years. It has thought some imaginative and world-class learning procedures empowered its students to crack IIT JEE and other entrance exams.
Sri Chaitanya incorporates JEE training with the State Board Syllabus. This enables the students to perform well in both state and the competitive entrance tests.