Are you a schoolteacher looking to quit your current position at the school? Are you an educator with zero experience in writing a letter of intent to resign? Well, you have landed in the right place! Utilize these latest 2020 teacher resignation letter sample format templates given below to draft a professional and polite quitting letter to submit to the school principal/ administrator.
The beginning process of resignation starts with a resignation letter. Thus, submitting a good, respectful, and professional-looking letter to the principal/ superintendent of the educational institution greatly eases the further procedures of departure from the school.
There are a few key things to keep in mind while writing a resignation letter. Including the following aspects boosts the consideration of the letter in the eyes of authorities:
Always be polite and show gratitude in writing
Mention correct resignation data and the effective date of resignation on the letter
Submit the resignation letter within the notice period prescribed by the institution
Mention Addresses and Name of the School correctly
Try to include the reason for the resignation in the letter
Don't forget to thank me at the end of the letter
Similar Article: 5+ Teacher Resume sample format templates (2020)
Teacher Resignation Letter Sample Templates
Download and utilize these free teacher resignation letter sample templates in .doc formats and quickly draft a letter of intent to resign by simply replacing the text, marked in yellow, with desired content.
Sample Teacher Resignation Letter Example 1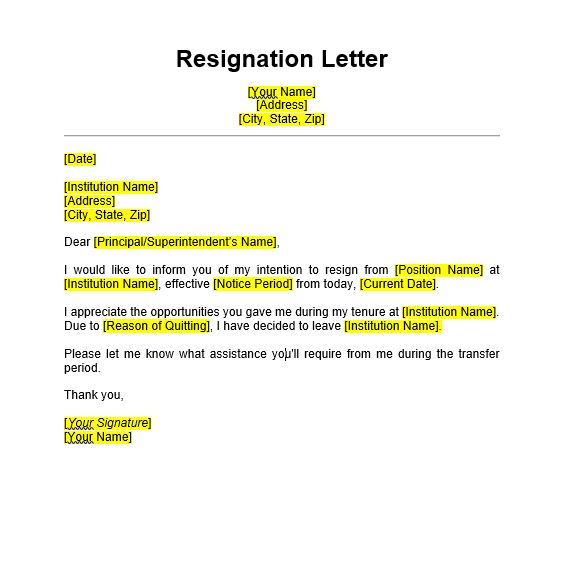 Download Teacher Resignation Letter Sample doc 1
Sample Teacher Resignation Letter Example 2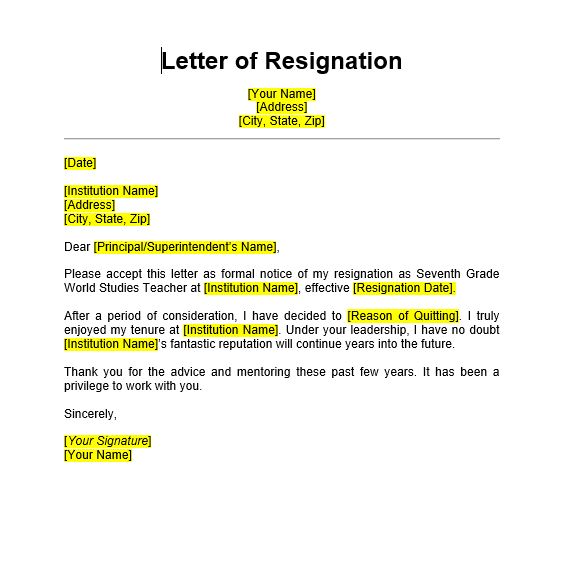 Download Teacher Resignation Letter Sample doc 2
Sample Teacher Resignation Letter Example 3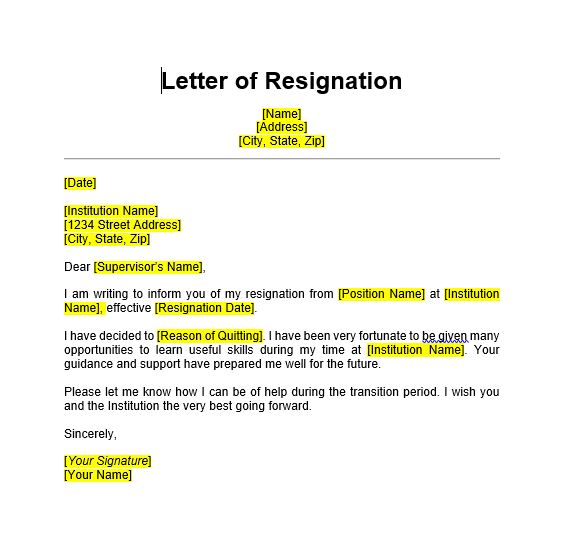 Download Teacher Resignation Letter Sample doc 3
Sample Teacher Resignation Letter Example 4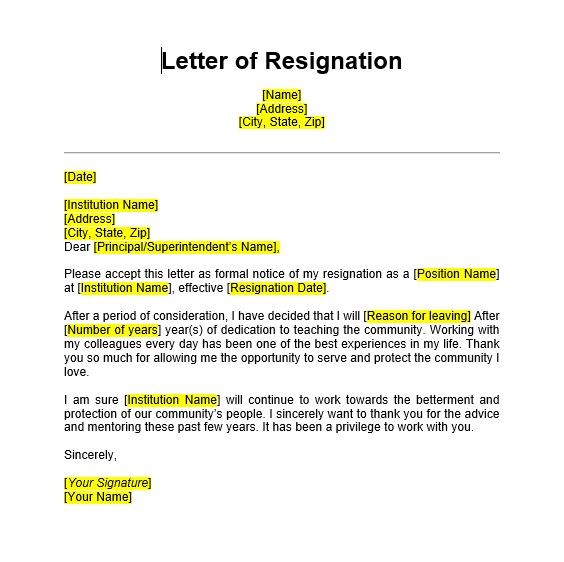 Download Teacher Resignation Letter Sample doc 4
Sample Teacher Resignation Letter Example 5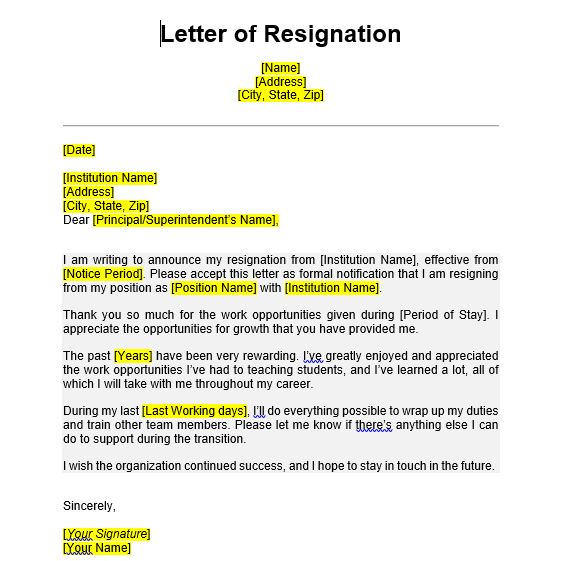 Download Teacher Resignation Letter Sample doc 5